My favourite joint of beef has to be rib of beef, this is a single bone joint which is good for two people. For bigger joints just double the amount of each ingredient for each extra bone
In a bowl mix 2 Tbs veg oil, 2 Tbs concentrate beef stock, 1 tsp soy sauce, 1/2 tsp L&P, 1/2 tsp onion powder & 1/2 tsp garlic powder, mix well and then brush over the meat and let it sit for 30 minutes whilst you get the BBQ ready.
We like to cook these indirect in our Weber kettle at between 350f-400f 400f and add 2oz of cherry wood to the hot coals. cook the beef till it hits 115f internal temperature and then sear each side for 5 minutes to develop a nice crust. We use Grillgrates on our Weber which allows us to make this cross hatch sear. Take the meat off once it hits 135f-140f internal temp' and allow to rest for 20 minutes.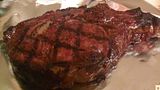 Moderator

Joined: 14 Aug 2010, 18:48
Location: Swindon
---
Did a one rib cooked direct last night - awesome!
Rubbed and Ready

Joined: 06 Jul 2012, 13:18
Location: UK
---
Seconded on favorite joint, would go as far as favorite meat. Looks outstanding!
Got Wood!

Joined: 09 Jun 2014, 18:45
---
Made this recipe yesterday with a 2kg Hereford rib - here's the finished result. Thank's Ed enjoyed this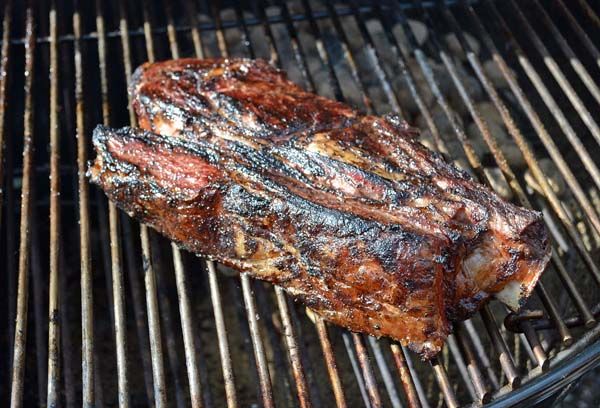 Rubbed and Ready

Joined: 21 Jan 2011, 10:11
Location: Cheshire/Shropshire border
---
That looks like a nice steak, glad to see the reverse sear is taking off over here
Moderator

Joined: 19 May 2010, 19:25
Location: Sunny (sometimes) North Devon
---
---
Who is online
Users browsing this forum: No registered users and 1 guest