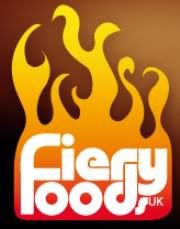 BBQ Competitions, Cooking Demos, Great Food all in one place!
The International BBQ Network® is putting on three days of competitions at The Fiery Foods Chilli Festival on the 14th - 16th September.
IBQN are running 2 days of Ready Steady Q®, a fast-paced and fun grilling competition where contestants get 45 minutes to create a dish from mystery ingredients on a gas BBQ. Each contestant is provided with a main ingredient, and may then choose another 5 ingredients from our market place. Speed and creativity are the skills you'll need to turn in a winning meal. All you need to bring is yourself, thanks to our sponsors everything is provided from aprons to chopping boards!
We recognise barbecue is a family affair and will be running two days of Kids Q®, following the same principle as Ready Steady Q, Kids' Q gives budding grill kings and queens the chance to show that they can BBQ just as well as the adults. There are two age categories, the juniors (7 – 12) and the teens (13 – 17). There will be several rounds of each age category over the weekend. Please note, for Kids' Q, a parent or guardian must be present to help with cutting and overseeing their child
Entry to Ready Steady Q and Kids Q is free! Spaces are limited so please register your interest here
http://www.ReadySteadyQ.co.uk
Thanks to Outdoorchef for providing what we believe to be the safest gas BBQ's on the market today.
Food preparation and Cooking demos will be run everyday and what BBQ road show would be complete without some exceptional food? Within the IBQN area we will be showcasing some of the best low and slow food you will ever have tasted!
Site Admin

Joined: 18 Jan 2012, 15:28
Location: Surrey, UK
---
Gonna be good! Last year I almost killed myself with Nagas - this year I intend to finish the job!
Got Wood!

Joined: 16 Oct 2011, 15:39
Location: Brighton
---
thesmokingpenguin wrote:Gonna be good! Last year I almost killed myself with Nagas - this year I intend to finish the job!
might go all out myself with some nuclear naga
Got Wood!

Joined: 29 Apr 2012, 12:12
Location: Rochester Kent
---
Got Wood!

Joined: 09 May 2012, 17:29
---
Got Wood!

Joined: 26 May 2011, 21:33
---
They told me you'd gone bananas Ed I didn't believe them then, but now.....................
Moderator

Joined: 05 Aug 2011, 13:35
Location: Stevenage, Herts
---
Sadly I'll be sunning myself by the Red Sea while the festival is on
But I think it's great to have a BBQ presence there, I'd love to be there myself.
Site Admin

Joined: 17 Oct 2009, 12:17
Location: Reading, Berkshire, UK.
---
Will you chaps be at the chili fiesta at west dean nr Chichester on 27-29 July?

Cheers
Tiny
Rubbed and Ready

Joined: 05 Jun 2012, 14:39
Location: Portsmouth
---
Good work!
Whats the low and slow stuff? 64 pork shoulders in a pair of FEC100s, or is it bbq shack?
Moderator

Joined: 07 Sep 2010, 09:57
---
---
Who is online
Users browsing this forum: No registered users and 3 guests